E-LEARNING-CONTENT
MOTIVATING AND SUSTAINABLE. Learning content must inspire in order to remain in the memory for a long time. It must fit your target group and be fun.
Individual Content for Virtual Learning
Sustainable Learning Success With a Fun Factor.
Do you need e-learning content that really motivates your target group and leads to sustainable learning success? We design and produce e-learning content individually tailored to your needs. Agile learning in everyday working life and uncomplicated storytelling are the focus here, irrespective of the industry, topic and use of media.
We support the process of your e-learning project, from the selection of the appropriate content format to the development of learning strategies including didactic and storytelling tips. We take a very practical approach and specialise in the needs of small and medium-sized businesses and technical topics. You can rely on our 21 years of experience in visualisation.
Explanatory Pieces in 2D and 3D
Unbeatable in Learning.
Your Challenge
Train employees throughout the company
Discover and promote potentials
Quickly and effectively build up knowledge on selected topics
Promote products and services
Convincing customers
Train employees
Increase coverage on social media channels
Our Solution
Animated explanatory film in 2D or 3D
Short, concise, entertaining
Professional storytelling
Universally applicable
As a training series or individual videos
Length: 20 seconds to 5 minutes
Individually scalable
Areas of Application
Company-Wide Training / Corporate Learning
Change management, employer branding, corporate film, sustainability
Advertising
Advertising campaigns, trade fairs and events
Marketing and Sales
Sales talks, product functions, product launch, scientific topics
Social Media
Attracting attention, increasing reach, increasing followers, increasing dwell time
Human Resources
Compliance, onboarding, rules of conduct, recruiting, health, environment, safety & security
Technical Training
Explaining functions, installation instructions, process training, product development, training of skilled personnel, maintenance tasks
Interactive Learning Videos
Join in and have fun.
Your Challenge
Conveying complex content
Subdividing extensive content into small units
Transfer performance required
Encourage participation
Measure learning success
Encourage self-determined learning
Fun as a motivating factor
Our Solution
Interactive learning units up to 5 minutes long
Evaluation of knowledge
Gamification elements
Different learning paths and interaction possibilities
Quizzes and in-depth modules
The learning units contain three interactive elements, enriched with up to three 3D elements
Can be used on all common devices
Fully SCORM or xAPI compatible
Can be integrated into your existing LMS
Areas of Application
Realistic insights into products and companies
Sales training with different scenarios
Exploring products and services
Interactive product catalogue
Achieve marketing goals
Improve brand perception
Technical Training as Virtual Reality Application
Immerse and feel. Learning as an experience.
Your Challenge
Act in the virtual world, don't just watch
Wherever experience is important
Train technical staff
Practising complex topics
Virtual Experiences
Product presentations in virtual showrooms
Virtual tours of buildings and facilities
Installation of 3D models on your company website
Areas of Application
On-The-Job Training With VR Glasses
Familiarisation of technical staff with complex machinery and equipment
Practising maintenance procedures down to the smallest detail
Practising dangerous situations
Maintenance and operation of machines and plants
Production and assembly
Craft training
Safety & security training
Simulating logistics processes
There Are No Limits to Your Imagination
Space and future scenarios
Urban development and infrastructure projects
Product worlds and events
Therapy support
Diagnostics and telemedicine
Training in safety & security
Wherever it is either too time-consuming, too expensive, too dangerous or not realistic
Universal and Entertaining.
We accompany you methodically and didactically in all relevant questions around the process of your e-learning content. You will receive premium content from us for your e-learning as a 2D or 3D explanatory video. This form of e-learning can be used for all topics in everyday business. Appealing 3D design guarantees fast and effective knowledge building.
Individual and Interactive.
Your e-learning project is in good hands with us. You will receive an individual concept and competent advice. Our processes are transparent and reliable. Interactions built into your e-learning content make learning attractive and sustainable.
Virtual and Visionary.
VR technology is ideally suited for conveying technical content. Take the leap into a learning world of the future. We know how it works and are happy to share our knowledge with you!
WE TAKE CARE OF YOUR PROJECT.
We create individual e-learning concepts for you.
Tailor-made, didactically clever, high-quality content.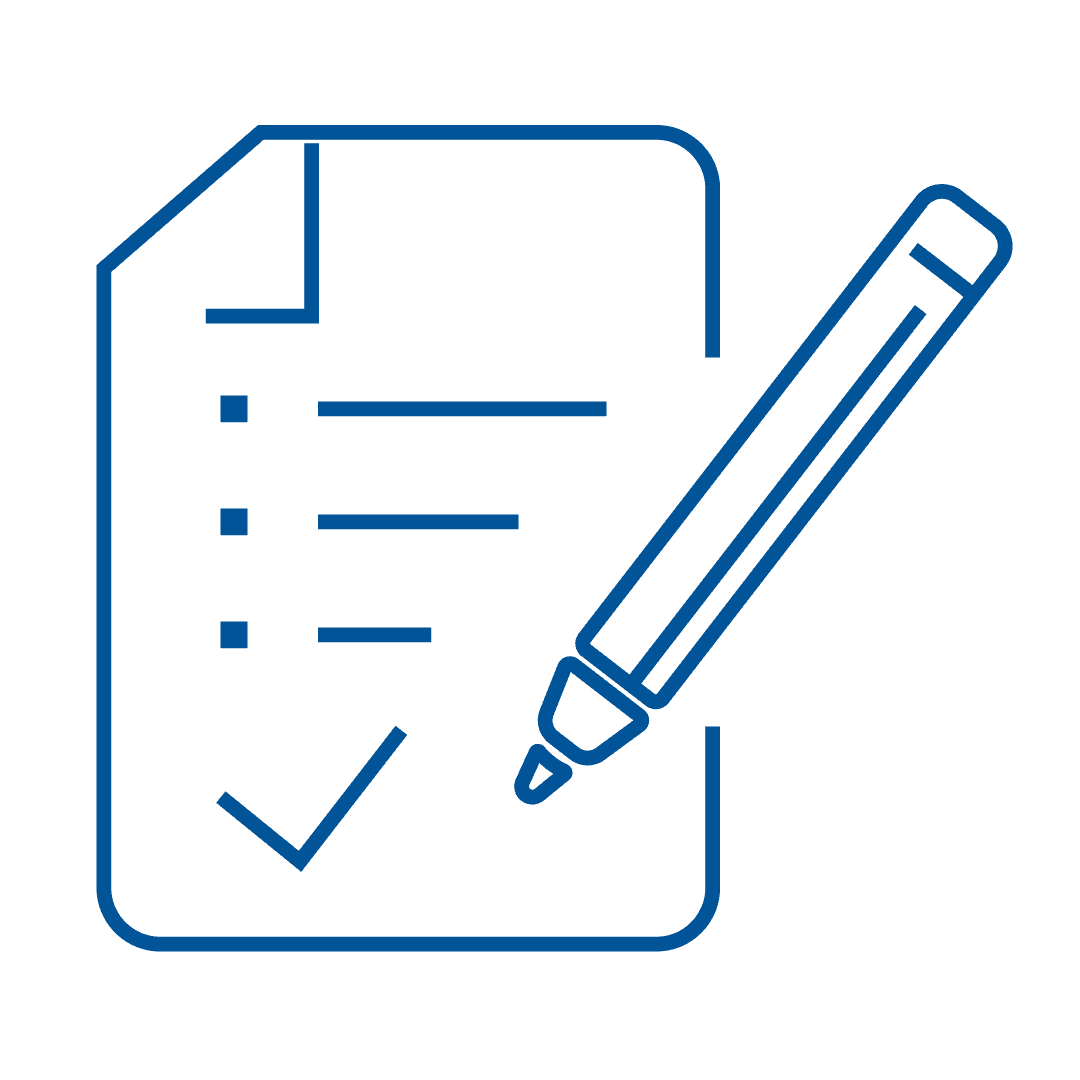 CONSULTING
There will be a joint briefing to find out which e-learning content is best suited for you and your learning goals. We prepare a needs analysis and advise you on production possibilities.
CONCEPT
The concept development takes place in various steps from rough to detailed concept. The rough concept contains the structure, learning content, interactions and design. We talk about content and media, elements of learning material, communication, learning paths, learning objectives and support.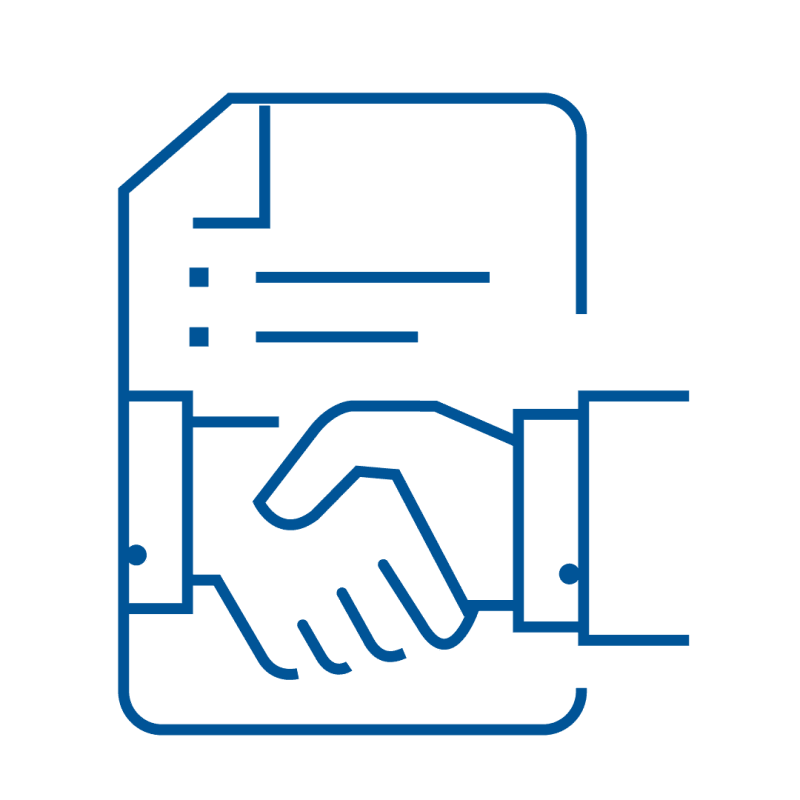 MODULAR APPROACH
You want to get started step by step in the production of e-learning content? No problem. Together we develop the individual modules for convincing learning content.
IMPLEMENTATION
As soon as our roadmap is clear, we get started. Attractive e-learning content is a mix of clearly prepared topics, simple user guidance and appealing design. Your project manager ensures that you only have to use a few resources in the course of the project.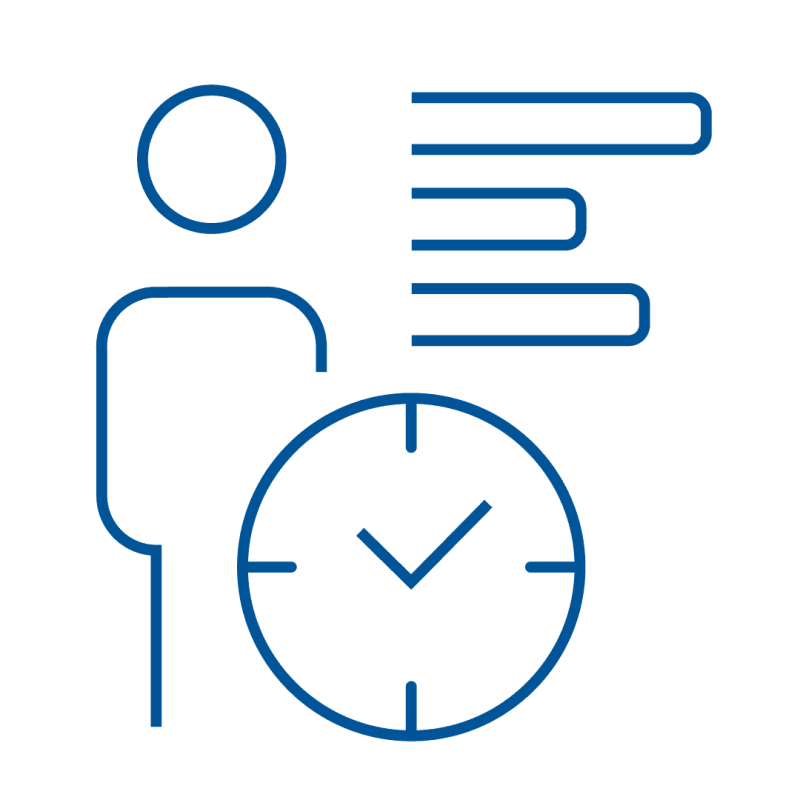 QUALITY ASSURANCE
We work closely together in all project phases, transparency and feedback go without saying. We use tests and process plans to ensure quality.
SUPPORT
Even after final delivery of your e-learning content, our support does not stop. We are there for you and provide ongoing support on current topics.
"The cooperation with BLUE SILVER was very uncomplicated, highly professional and reliable from the first friendly contact to the final approval of our animated film."
"I can tell you that BLUE SILVER really delivers and they're a lot of fun to work with them. Even under pressure they will give you high-quality support and will deliver what you need."
"In short: a remarkable job! None of us has expected such a superb job.
A big compliment to the whole team!"
E-learning content in use – please have a look!
Arrange a free consultation.
Your e-learning content. Our passion. Call us, we will be happy to support you!