BLUE SILVER is a long established 3D creative agency located in Ismaning, Munich's key media location. Since our foundation in 2000, we have specialised in producing 3D and 2D visualisation solutions and virtual reality applications for renowned national and international customers.
Our core competencies are 3D animations, 2D animations and virtual reality applications with a focus on technical products that require explanation. For the past 20 years, we have been creating exciting and innovative animations for medium-sized companies, large international corporations, private and public broadcasters and TV production companies.
We are able to convince our clients with solid and broad technical knowledge, creativity and precision.
When it comes to explainer videos we score with extensive experience in the production of broadcast animations. Short animations for the popular daily prime time format 'Galileo', broadcast by the private German TV station ProSieben, have made us well-known in the visualisation industry.
Our many years of success are based on common goals and mutual respect for each other. Our team consists of creative media designers, professional project managers and experienced 2D and 3D specialists who are passionate about their jobs and see a chance to thrill our clients with each new project.
We love what we do, and put the same passion and dedication into each animation project.
Passion for 3D.
We share the passion for 3D. Clients' projects inspire us. What makes us strong is the empathy that we express towards our clients. What makes us special is our 3D know-how. Our clients being enthusiastic about our work makes us proud. What makes us unique, are reliability, strong commitment and passion for what we do.
For 20 years now.
Our Goal.
We are a fine, small agency that considers lasting relationships with clients as our core mission. We continuously develop ourselves to guarantee highest quality, innovative concepts and reliable services. Our special know-how is developing along with technical requirements. Our attitude is future-oriented and forward-thinking to support our clients with the challenges of digitalisation. We go above and beyond to make visual communication compelling and effective. We share a hands-on approach and never lose sight of our goal: Your enthusiasm is what we aim for, no matter if the final result is realised in 2D, 3D or VR.
"Being successful for such a long period of time was only possible with a skilled team of passionate and dedicated specialists."
"It's most important to me to bring my creative ideas to life and to constantly develop myself in terms of 3D and design techniques. The BLUE SILVER team is the ideal place to realise my ambitions."
"In order to work efficiently and be creative at a maximum level, I wish to have a pleasant work atmosphere and lovely colleagues, that's what I've found here at BLUE SILVER!"
Horsch 3D Animation
The Making Of
Enjoy a look behind the scenes of 3D animations. We would like to introduce you to the production process step by step: from first briefings, CAD import, animation, feedback to final delivery. Programmes used are: 3D Studio Max, Unreal Engine and Adobe After Effects.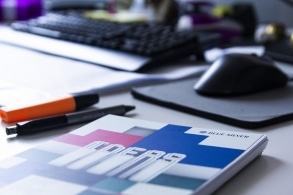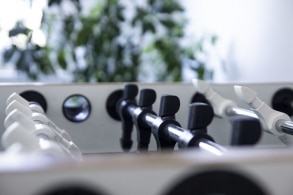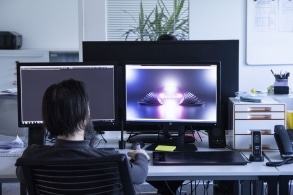 A Look Behind The Scenes.
Get another exclusive look behind the scenes of our production process.